To celebrate LGBTQ+ Pride Month in June 2021, the Library is showcasing a research guide on Pride curated by Prof. Leila Walker, Digital Scholarship Librarian, which features ebooks and other e-resources. Check out these resources and join us for a virtual celebration at CUNY Pridefest at Queens College on June 25.
Some History and Background
Each year in June, we celebrate LGBTQ+ Pride and commemorate the June 28, 1969, Stonewall Uprising. At that time, when homosexuality was a criminal offense, the Stonewall Inn was one of the most popular gay bars in New York City, and it was subjected to frequent police raids. In the early hours of June 28, 1969, police raided the bar; the powerful resistance to the raid, the ensuing riots, and the commemoration of the uprising the following June are often considered the origins of the modern LGBTQ+ rights movement.
As a queer woman, Pride month is personal for me. While June is a time to celebrate the joy, pride, power, and diversity of LGBTQ+ people and our history, it can also be a very stressful time of year for many of us. June is the month when we remember the 2016 massacre at the Pulse nightclub in Orlando, Florida. June is also the month when Supreme Court decisions are traditionally handed down: in June 2003, the Supreme Court decision in Lawrence v. Texas legalized same-sex sexual activity across the US; in June 2015, the Supreme Court held state bans on same-sex marriage unconstitutional in Obergefell v. Hodges; in June 2018, the Supreme Court ruled in Masterpiece Cakeshop v. Colorado Civil Rights Commission that owners of public accommodations can refuse service to gay people on religious grounds. This year, the Court's decision in Fulton v. City of Philadelphia is expected any day. That ruling will determine whether a Catholic child welfare organization can refuse to recommend gay and lesbian couples as foster parents. Each of these decisions affects whether and how we are legally allowed to enter into familial relationships; each of these decisions feels like a ruling on my humanity.
As a queer librarian, Pride month is especially personal for me, because the archival mission, the mission of organizing and making available resources about LGBTQ+ pride and history, is so urgently necessary to the ongoing formation of my community. As Eve Kosofsky Sedgwick wrote in The Epistemology of the Closet in 1990, in a passage that immediately resonated with me as a young lesbian, gay people are people "who seldom grow up in gay families; who are exposed to their culture's, if not their parents', high ambient homophobia long before either they or those who care for them know that they are among those who most urgently need to define themselves against it; who have with difficulty and always belatedly to patch together from fragments a community, a usable heritage, a politics of survival or resistance" (p. 81). Growing up, usually, outside of queer communities, we must work to seek them out. Thus the particular importance of LGBTQ+ community centers, archives, and oral history projects, through which we belatedly learn (and create) a collective history.
This archival impulse is compounded by the monumental loss of gay community to the HIV/AIDS epidemic, the immeasurable loss of human lives and collective knowledge. June of 2021 marks the 40th anniversary of the first known cases of the disease that would eventually be known as HIV/AIDS. As government agencies refused to act, LGBTQ+ communities came together to educate each other, care for each other, fight for change, and remember lost loved ones in memorials and works of art. (The struggle for same-sex marriage gained urgency in this crisis as well, as gay couples with no legally recognized relationship were denied the rights to hospital visits or inheritance; Sarah Schulman traces how those legal lacunae shaped the development of New York City in The Gentrification of the Mind.)
I hope that you find in these resources a celebration of LGBTQ+ joy, fabulousness, and community, and an acknowledgment of the work that is left to be done.
Resource Highlights!
The Gay Metropolis by Charles Kaiser
ISBN: 0802147208
Publication Date: 2019-06-04
A New York Times Notable Book of the Year and winner of a Lambda Literary Award, The Gay Metropolis is a landmark saga of struggle and triumph that was instantly recognized as the most authoritative and substantial work of its kind. Now, for the fiftieth anniversary of the Stonewall uprisings, Charles Kaiser has brought this history into the twenty-first century. In this new edition he covers the three court cases that lead to the revolutionary legalization of gay marriage in America, as well as shifts toward inclusion in mainstream pop culture, with the Oscar-winning films Brokeback Mountain and Call Me By Your Name. Filled with astounding anecdotes and searing tales of heartbreak and transformation, it provides a decade-by-decade account of the rise and acceptance of gay life and identity since the 1940s. From the making of West Side Story to the catastrophic era of AIDS, and with a dazzling cast of characters–including Leonard Bernstein, Montgomery Clift, Alfred Hitchcock, John F. Kennedy, and RuPaul–this is a vital telling of American history.
Trans Bodies, Trans Selves by Laura Erickson-Schroth (Editor)
ISBN: 9780199325351
Publication Date: 2014-06-10
There is no one way to be transgender. Transgender and gender non-conforming people have many different ways of understanding their gender identities. Only recently have sex and gender been thought of as separate concepts, and we have learned that sex (traditionally thought of as physical or biological) is as variable as gender (traditionally thought of as social). While trans people share many common experiences, there is immense diversity within trans communities.
And Tango Makes Three by Justin Richardson; Peter Parnell; Henry Cole (Illustrator)
ISBN: 1481446959
Publication Date: 2015-06-02
The heartwarming true story of two penguins who create a nontraditional family is now available in a sturdy board book edition. At the penguin house at the Central Park Zoo, two penguins named Roy and Silo were a little bit different from the others. But their desire for a family was the same. And with the help of a kindly zookeeper, Roy and Silo got the chance to welcome a baby penguin of their very own. In time for the tenth anniversary of And Tango Makes Three, this Classic Board Book edition is the perfect size for small hands.
Alexander Street Press LGBT Studies in Video
LGBT Studies in Video is a cinematic survey of the lives of lesbian, gay, bisexual, and transgender people as well as the cultural and political evolution of the LGBT community. This first-of-its-kind collection features award-winning documentaries, interviews, archival footage, and select feature films exploring LGBT history, gay culture and subcultures, civil rights, marriage equality, LGBT families, AIDS, transgender issues, religious perspectives on homosexuality, global comparative experiences, and other topics.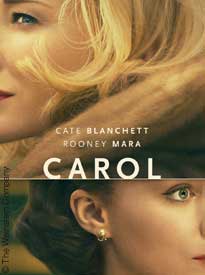 Carol (available through June 30)
In this achingly beautiful drama, a female department-store employee in 1950s New York falls for a woman stuck in a loveless marriage. Unfortunately, the latter's husband threatens to take their child if the relationship between the two women continues.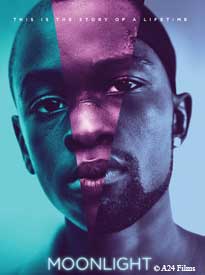 Moonlight (available through June 30)
MOONLIGHT is the tender, heartbreaking story of a young man's struggle to find himself, told across three defining chapters in his life as he experiences the ecstasy, pain, and beauty of falling in love, while grappling with his own sexuality.